A suicide bomber has infiltrated Israel
The police erected roadblocks in Sharon area after receiving alerts that suicide bomber on his way to Israel to carry out attack.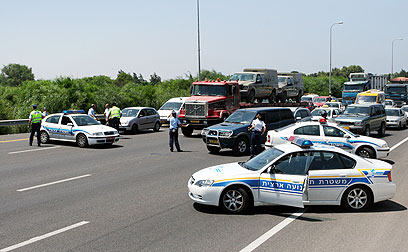 There were big traffic jams because major roads leading to city centers have been blocked.
As of now, the terrorist has been arrested by the Israeli security forces.
-Kobi.